茉莉精华天然香水 ESSENTIA OF JASMINE – Natural Perfume
澳大利亚阳光海岸生产配方, 纯手工制作。
成分:植物甘油(甘油)*,100%纯净茉莉精油。
*有机认证成分  100%纯净的茉莉精油! 茉莉花,被称为花的国王和王后,如果没有它,没有香水存在。它的起源是印度,它带有混合的甜美,撩人的花香和优雅的底色。这款美丽的油也表现出清新,清爽,略带水果的香气,具有完美的女性气质。
使用方法:
在脉搏点,颈部,手腕内侧和耳后,直接涂抹于皮肤上。
产地: 澳大利亚
品牌: UHWG
Store: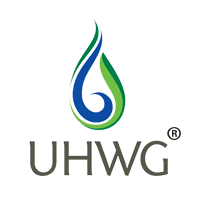 Ultimate Organics 优见微
In stock
Description
Formulated, and Handcrafted in the Sunshine Coast Hinterland, of Australia.
Ingredients: Vegetable Glycerine (glycerol)*, 100% Pure Uncut Jasmine Essential Oil (jasminum sambac).
*Certified Organic Ingredients
Our Jasmine essential oil is 100% Pure!
Jasmine sambac, is known as both the king and queen of flowers, and the cliche runs that no perfume exists without it.  Its origin is India, it has a mixed bouquet of sweet, sultry floral notes with elegant undertones.  This beautiful oil also expresses a fresh, crisp, slightly fruity aroma with well-rounded femininity.
Instructions:
Apply directly onto skin at pulse points, neck, inside wrists and behind ears.
Net Wt: 10mL / .34oz
Additional information
| | |
| --- | --- |
| Weight | .04 kg |
| Dimensions | 2 × 2 × 8.5 cm |