玫瑰精华天然香水 ESSENTIA OF ROSE – Natural Perfume
澳大利亚阳光海岸生产配方, 纯手工制作。
成份:植物甘油(甘油)*,100%纯玫瑰精油(大马士革玫瑰)。
*有机认证成分,我们的玫瑰精油100%纯净! 玫瑰被称为天使的香味,象征着爱与美。它是从大马士革玫瑰中提取的芳香精油,在所有喜爱芳香疗法和天然香料的人心中占有特殊的地位。简单独特,没有其他精油在香气和治疗愈合益处方面可与之媲美。一款女性,清新,花香,美丽的香水。
使用方法:
在脉搏点,颈部,手腕内侧和耳后,直接涂抹于皮肤上。
产地: 澳大利亚
品牌: UHWG
Store: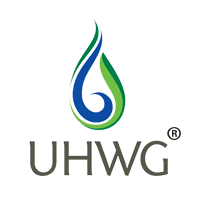 Ultimate Organics 优见微
In stock
Description
Formulated, and Handcrafted in the Sunshine Coast Hinterland, of Australia.
Ingredients: Vegetable Glycerine (glycerol)*, 100% Pure Rose Absolute Essential Oil (rosa damascene).
*Certified Organic Ingredients
Our Rose Essential Oil is 100% Pure!
Known as the Scent of Angels, Rose symbolises love and beauty.  It is a fragrant essential oil extracted from the species Rosa damascene, and it holds a special place in the hearts of all who love aromatherapy and natural perfumery. There is quite simply, no other essential oil quite like it in terms of fragrance and wealth of therapeutic healing benefits. A  Feminine, fresh, floral, beautiful perfume.
Instructions:
Apply directly onto skin at pulse points, neck, inside wrists and behind ears.
Nt Wt: 10mL / .34oz
Additional information
| | |
| --- | --- |
| Weight | .04 kg |
| Dimensions | 2 × 2 × 8.5 cm |