有机香草莱姆腋下滚珠精油Organic Deodorant Roll On – Magnesium w Vanilla & Lime
澳大利亚阳光海岸生产配方, 纯手工制作。
成份:有机蔬菜甘油*,有机金缕梅*,有机黄原胶*,脱矿质水,有机镁片*。注入香草和酸橙精油。
*有机认证成分  采用有机成分和精油配制而成,有助于减少异味,并在一整天中保持气味和清新感。
镁充当营养素,并提供钙吸收的帮助。
我们的有机腋下体香滚珠精油采用100%天然产品,手工制作。不含铝和化学制品。
使用方法:
使用前摇匀。适用于干净,干燥的皮肤。涂抹在干净的腋下。
产地: 澳大利亚
品牌: UHWG
Store: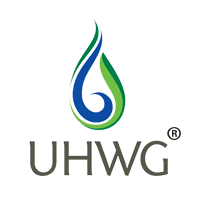 Ultimate Organics 优见微
In stock
Description
Formulated, and Handcrafted in the Sunshine Coast Hinterland of Australia.
Ingredients: Organic Vegetable Glycerine*, Organic Witch Hazel*, Organic Xantham Gum*, Demineralised Water, Organic Magnesium Flakes*. Infused with essential oils of Vanilla & Lime.
*Certified Organic Ingredients
The Ultimate Organics Roll On Deodorant is formulated with Organic ingredients and Essential Oils, to help reduce odour, and keep you smelling and feeling fresh, throughout the day.
Magnesium acts as a Nutrient, and provides assistance with calcium absorption.
Our Organic Deodorant Roll-On is handcrafted with 100% Natural Products.
The roll on is Aluminium and Chemical Free.
Instructions:
Shake well before use.
Roll onto clean, dry armpits. Re-apply underarm, as necessary.
Net Wt: 75mL / 2.54oz
Additional information
| | |
| --- | --- |
| Weight | .11 kg |
| Dimensions | 3.5 × 3.5 × 12 cm |