舒眠精油喷雾 DREAM TIME – Room & Body Mist w Essential Oils and Bach Flowers
澳大利亚阳光海岸生产配方, 纯手工制作。
纯精油和巴赫花精华,洁净疗愈身体的喷雾。
成份:去矿物质水(Aqua),有机蔬菜甘油(甘油),薰衣草,洋甘菊,甜马郁兰(牛至属植物),巴赫花:伯利恒之星,Rock Rose ,樱桃李,凤仙花,铁线莲属,白栗子(七叶树属)。
巴赫花和100%纯薰衣草,洋甘菊和甜马郁兰精油混合,传统上用于暂时缓解与失眠相关的症状。这种组合有助于平息焦虑,从压力和重复的消极想法中提供自然的缓解。
使用方法:
使用前摇匀瓶子。在头上和身体上方喷洒几次。进行4次深呼吸。
储存:存放在阴凉干燥处,避免阳光照射。
Store: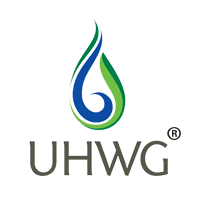 Ultimate Organics 优见微
In stock
Description
ESSENTIAL OIL AND BACH FLOWER INFUSED, HEALING BODY MIST.
Ingredients: Demineralised Water (Aqua),  Organic Vegetable Glycerine (glycerol), Lavender (lavandula angustifolia), Chamomile (chamaemelum nobile), Sweet Marjoram (origanum majorana), Bach Flowers: Star of Bethlehem (orithogalum umbellatum), Rock Rose (helianthemum), Cherry Plum (prunus cerasifera), Impatiens (impatiens gladulifera), Clematis (clematis vitalba), White Chestnut (aesculus hippocastanum).
Formulated, and Handcrafted in the Sunshine Coast Hinterland, of Australia.
A calming blend of Bach Flowers and 100% pure Lavender, Chamomile and Sweet Marjoram essential oils, which have been traditionally used for the temporary relief of symptoms associated with sleeplessness.  This combination helps calm your restless mind, providing natural relief from stress and repetitive negative thoughts.
How to apply?
Shake the bottle well before use.  Spray several times above your head and all over your body if so desired.  Take 4 deep slow breaths.
Storage: Store in a cool dry place away from sunlight.
Nt Wt: 100mL / 3.38oz
Additional information
| | |
| --- | --- |
| Weight | .21 kg |
| Dimensions | 4 × 4 × 14 cm |