能量精油喷雾 ENERGISE – Room & Body Mist w Essential Oils and Bach Flowers
Handcrafted in Australia!

The Purest Essential Oils infused with Bach Flowers.
Healing Spray, for body and surrounding air.

Ingredients: demineralised water (Aqua), organic vegetable glycerin (glycerol), lavender, ylang ylang and citrus, Bach Flower: Star of Bethlehem, Rock Rose, cherry plum, impatiens, clematis (Clematis), broom.
Exciting aroma of essential oils and Bach flowers combined: for increased positive energy, hope, and increased motivation.
Instructions:
Shake bottle before use. Spray several times around the head and upper body. Repeat four times and take a deep breath.
Storage: Store in a cool dry place, avoiding sunlight.
Store: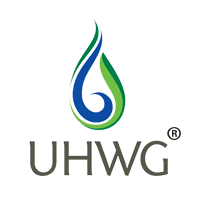 Ultimate Organics 优见微
In stock
Description
ESSENTIAL OIL AND BACH FLOWER INFUSED, HEALING BODY MIST.
Ingredients: Demineralised Water (Aqua), Organic Vegetable Glycerine (glycerol), Lavender (lavandula angustifolia), Ylang Ylang (cananga odorata), and Grapefruit (citrus paridisi), Bach Flowers: Star of (orithogalum umbellatum) Bethlehem, Rock Rose (helianthemum ), Cherry Plum (Prunus cerasifera), for Impatiens (Impatiens gladulifera), Clematis (Clematis vitalba), Gorse (ULEX europaeus).
Formulated, and in Handcrafted at The Sunshine Coast Hinterland, of Australia.
Increase positive energy, hope, and increase motivation with this uplifting scent of Essential Oils, combined with Bach Flowers.
The How the Apply the To?
Shake The Bottle Well before use. Spray 'Several' All Times above your head and over your body, the IF Desired SO. The SLOW the Take. 4 Deep breaths.
Storage: Store in a cool dry place away from sunlight.
Nt Wt: 100mL / 3.38oz
Additional information
| | |
| --- | --- |
| Weight | .21 kg |
| Dimensions | 4 × 4 × 14 cm |