有机大麻籽肌肉酸痛按摩精油 MUSCLE & PAIN RELIEF – Organic Hemp Seed Body Oil w Essential Oils
澳大利亚阳光海岸生产配方, 纯手工制作。
成分:100%有机冷压未精制大麻籽油(大麻苜蓿)*,冷压蓖麻油(蓖麻)*,冬青,黑胡椒(胡椒),丁香芽,樟脑,生姜,蜡菊,薄荷(薄荷)(薄荷)
*有机认证成分 采用有机大麻油和有机蓖麻油手工制作。帮助缓解疼痛和炎症,减轻肿胀,使身体平静。
使用方法:
一天可多次局部涂抹按摩,有助于缓解疼痛。
产地: 澳大利亚
品牌: UHWG
Store: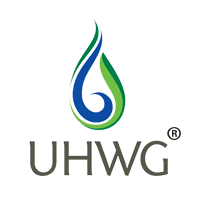 Ultimate Organics 优见微
In stock
Description
FORMULATED, AND HANDCRAFTED IN THE SUNSHINE COAST HINTERLAND, OF AUSTRALIA.
Ingredients: 100% Organic Cold Pressed Unrefined Hemp Seed Oil (cannabis sativa)*, Cold Pressed Castor Oil (ricinus communis)*, Wintergreen (gaultheria fragrantissima), Black Pepper (piper nigrum), Clove Bud (eugenia caryophyllat), Camphor (campho), Ginger (zingiber officinale), Helichrysum (helichrysum angustifolia), Peppermint (mentha piperita)
* Certified Organic Ingredients
Handcrafted with Organic Hemp Oil and Organic Castor Oil. Infused with key Essential oils to help with pain and inflammation, reduce swelling and calm the body.
Instructions:
Apply topically several times during the day to help relieve pain.
Nt Wt: 100mL / 3.38oz
Additional information
| | |
| --- | --- |
| Weight | .19 kg |
| Dimensions | 4 × 4 × 14 cm |