纯净精油喷雾 PURIFY – Room & Body Mist w Essential Oils and Bach Flowers
澳大利亚阳光海岸生产配方, 纯手工制作。
纯精油和巴赫花精华,洁净疗愈身体的喷雾。
成份:去矿物质水(Aqua),有机蔬菜甘油(甘油),白色鼠尾草,柠檬桃金娘,薰衣草,巴赫花:伯利恒之星,Rock Rose,樱桃李,凤仙花,铁线莲(铁线莲),蟹苹果。
清洁和净化您的家庭和工作环境,净化您个人的精气神。
使用方法:
使用前摇匀瓶子。在头上和身体上方喷洒几次。进行4次深呼吸。
储存:存放在阴凉干燥处,避免阳光照射。
Store: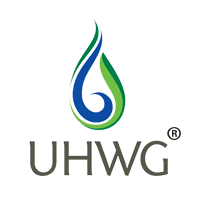 Ultimate Organics 优见微
In stock
Description
ESSENTIAL OIL AND BACH FLOWER INFUSED, HEALING BODY MIST.
Ingredients: Demineralised Water (Aqua), Organic Vegetable Glycerine (glycerol), White Sage (salvia apiana), Lemon Myrtle (backhousia citriodora), Lavender (lavandula angustifolia), Bach Flowers: Star of Bethlehem (orithogalum umbellatum), Rock Rose (helianthemum), Cherry Plum (prunus cerasifera) Impatiens, (impatiens gladulifera), Clematis (clematis vitalba), Crab Apple (malus sylvestris).
Formulated, and Handcrafted in the Sunshine Coast Hinterland, of Australia.
Cleans and purifies your home and work environment, and your personal energy field. 'Purification' can be utilized to break up, and clear, stagnant patterns of energy on any level.
How to apply?
Shake bottle well before use.  Spray several times above your head and all over your body, if so desired.  Take 4 deep slow breaths.
Storage: Store in a cool dry place away from sunlight.
Nt Wt: 100mL / 3.38oz
Additional information
| | |
| --- | --- |
| Weight | .21 kg |
| Dimensions | 4 × 4 × 14 cm |