有机大麻籽松弛按摩精油 RELAXATION – Organic Hemp Seed Body Oil w Essential Oils
澳大利亚阳光海岸生产配方, 纯手工制作。
成分:100%有机冷压未精制大麻籽油(大麻苜蓿)*,冷压碎马卡达姆坚果油*,维生素E *,薰衣草,(lavandula angustifolia),依兰,(cananga odorata)和洋甘菊(chaabemelum)金钗)
*有机认证成分 采用有机大麻油和有机澳洲坚果油手工制作。融入薰衣草,依兰和洋甘菊精油,帮助促进肌肤容光焕发,保护肌肤细胞。为您的全身提供滋养,净化和恢复活力。
使用方法: 沐浴后将身体油擦在全身上,以保持柔软,光滑和水润。
产地: 澳大利亚
品牌: UHWG
Store: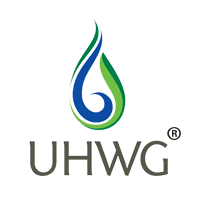 Ultimate Organics 优见微
In stock
Description
FORMULATED, AND HANDCRAFTED IN THE SUNSHINE COAST HINTERLAND, OF AUSTRALIA.
Ingredients: 100% Organic Cold Pressed Unrefined Hemp Seed Oil (cannabis sativa)*, Cold Pressed Macadamian Nut Oil (macadamia integrifolia)*, Vitamin E*, Lavender, (lavandula angustifolia), Ylang Ylang, (cananga odorata) and Chamomile (chamaemelum nobile)
* Certified Organic Ingredients
Handcrafted with Organic Hemp Oil and Organic Macadamian Oil. Infused with Essential oils of Lavender, Ylang Ylang & Chamomile, to help promote radiant skin, and protect skin cells. Nourishing, purifying and rejuvenating for your whole body.
Instructions:
Rub Hemp Body Oil over your whole body after a shower or bath, to keep it feeling soft, smooth and hydrated.
Nt Wt: 100mL / 3.38oz
Additional information
| | |
| --- | --- |
| Weight | .19 kg |
| Dimensions | 4 × 4 × 14 cm |