有机大麻籽纾压精油 STRESS EASE – Organic Hemp Seed Oil w Essential Oils & Bach Flowers
成分:100%有机冷压未精制大麻籽油(大麻苜蓿)*,冷压碎马卡达姆坚果油*,维生素E *,依兰 ,广藿香(广藿香),薰衣草,巴赫花:伯利恒之星,岩石玫瑰,樱桃李,凤仙花,铁线莲(铁线莲属),榆树。
采用有机大麻籽油和有机澳洲坚果油手工制作,混合精油和巴赫花精华油,使其成为对抗压力的有效配方。
使用方法:
休息或睡前,在脚底,手腕内侧或耳后,按摩5-10秒。
产地: 澳大利亚
品牌: UHWG
Store: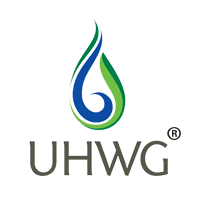 Ultimate Organics 优见微
In stock
Description
FORMULATED, AND HANDCRAFTED IN THE SUNSHINE COAST HINTERLAND, OF AUSTRALIA.
Ingredients: 100% Organic Cold Pressed Unrefined Hemp Seed Oil (cannabis sativa)*, Cold Pressed Macadamian Nut Oil (macadamia integrifolia)*, Vitamin E*, Ylang Ylang (cananga odorata), Patchouli (pogostemon cablin), Lavender (lavandula angustifolia). Bach Flowers: Star of Bethlehem, (orithogalum umbellatum),Rock Rose (helianthemum, Cherry Plum (prunus cerasifera), Impatiens (impatiens gladulifera), Clematis (clematis vitalba), Elm (ulmus procera).
Handcrafted with Organic Hemp Oil and Organic Macadamian Oil, infused with Essential Oils and Bach Flowers, makes this a powerful remedy to assist in dealing with stress.
Instructions:
Massage for 5-10 seconds onto bottom of feet, inner wrists or behind ears, prior to rest.
Net Wt: 10mL / .34oz